Financial Resources
The credit union has resources on Identity Theft, Maintaining Good Credit, a Money Resource Guide for Older Adults and more. Stop in and ask for more information.
---

Financial Calculators
A variety of financial calculators to assist you with your finances.
Click on the Calculator logo to begin.

---
MyMoney.gov
MyMoney.gov is the U.S. government's website dedicated to teaching all Americans the basics about financial education. Whether you are buying a home, balancing your checkbook, or investing in your 401(k), the resources on MyMoney.gov can help you maximize your financial decisions.
Click on the MyMoney.gov logo to enter the site.

---
Kirby Kangaroo Club website
The Kirby Kangaroo Club is our youth account for members ages birth - 12. A benefit of this account is access to the Kirby Kangaroo Club web site which provides youth with financial information as well as games, jokes, stories and more!
Click on the Kirby Kangaroo Club logo to enter the site.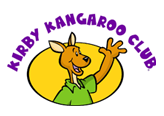 ---
CT Dollars & Sense
Connecticut's one-stop shop for helping you plan, save and pay for college. CT Dollars & Sense is a great resource for Connecticut students and their families!
Click on the CT Dollars & Sense logo to enter the site.

---
Federal Student Aid
The U.S. Department of Education provides student loans as well as services for managing and repaying them.
Click on the Federal Student Aid logo to enter the site.

---
Money Teach
A resource center where K-12 educators can search and select from a variety of personal finance lesson plans, course guides and other financial education materials.
Click on the Money Teach logo to enter the web site.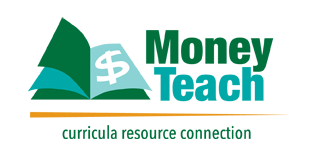 ---
Financial Security
TVTFCU wants to help our members keep their finances safe.
If you receive a SMS text message and/or voice mail asking for personal information do not give any out. Personal information includes your Social Security Number, credit union account number, passwords, etc. TVTFCU does not ask for this information by text or by phone. You can always call the credit union directly from a reliable phone number and verify it with a Member Service Representative.
Here is a list of documents and websites that provide useful information. A shredder is available at the credit union for members to use for FREE. Shredding important documents can help prevent identity theft.
Visit our YouTube Channel: tvtfcuinenfield for more information about different types of fraud and how to protect yourself.
---
FREE Credit Reports
Did you know that Federal Law requires each of the three nationwide consumer reporting companies to provide you with a free copy of your credit report, at your request, once every 12 months.
---
TreasuryDirect
(Savings Bonds)
The TreasuryDirect web site provides product information and research across the entire line of Treasury securities, from Series EE Savings Bonds to Treasury Notes. Their accounts offer Treasury Bills, Notes, Bonds, Inflation-Protected Securities (TIPS), and Series I and EE Savings Bonds in electronic form. TreasuryDirect is brought to you by the U.S. Department of the Treasury Bureau of the Fiscal Service. Click on the TreasuryDirect logo to enter the site.

---
CUNA Brokerage Services
(Retirement and Investment Advice)
CUNA Brokerage Services, a partner of TVTFCU, has a team of representatives available to help you with your retirement goals, investment planning and more.
Click here to learn more.

---
National Credit Union Administration (NCUA)
Our members' savings are federally insured to at least $250,000 and backed by the full faith and credit of the United States Government, National Credit Union Administration, a United States Government Agency. NCUA offers financial information and resources. Click on the NCUA logo to enter the site.

Go to main navigation