About Us
The Tobacco Valley Teachers Federal Credit Union is a not-for-profit, member owned financial co-operative. This means our credit union represents a pool of money saved by the members, under the control of the members, existing for the use of the members. Any profit made by the credit union is returned to its members through higher savings rates and lower loan rates. We are overseen by a dedicated group of educational volunteers, our Board of Directors, Credit Committee, and Supervisory Committee.
We offer a wide variety of financial services including: Savings and Checking Accounts, Summer Pay Club and Holiday Club Accounts, Youth Accounts, Loans, Virtual Branch Online Account Management, Online Bill Pay and much more. We also offer great Member Benefits & Discounts! Browse our website to learn more about all we have to offer you and your family or contact a Member Service Representative at 800-749-8305 or 860-253-4780. Our staff is here to serve you, and to provide you with personal and professional assistance in all of your financial matters.
Our History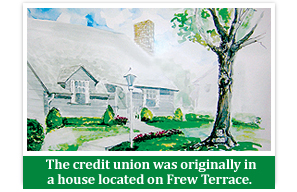 Tobacco Valley Teachers Federal Credit Union was established in 1936 in the town of Enfield, Connecticut by a group of Board of Education employees. In the years to follow, it grew to service the Board of Education employees and their families in six towns, Enfield, East Windsor, Windsor Locks, Windsor, Somers and Suffield, in an area known as the Tobacco Valley of Connecticut.
Our services and membership have grown over the years to evolve with the changing times. We are proud to have served this community for over 80 years and strive to continue providing quality financial services.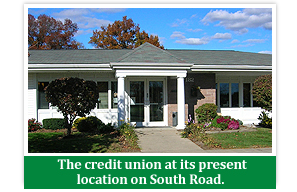 Go to main navigation