Congratulations to our 2016 Teacher Grant Recipients!
We are pleased to announce the recipients of our 2016 Teacher Grant Award. The credit union began this program in an effort to assist their members who are educators in funding equipment, supplies or training.
The recipients are: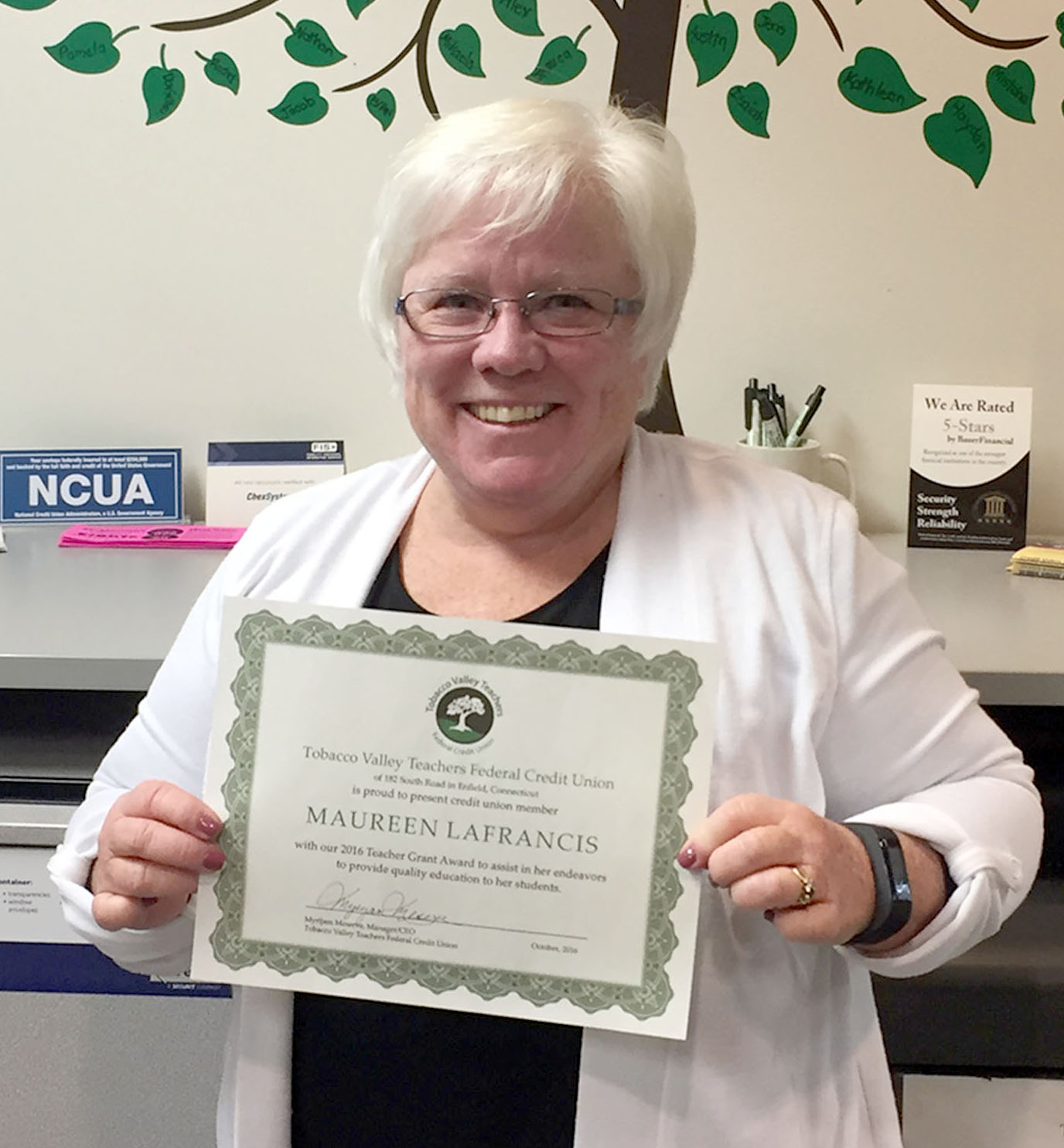 Maureen LaFrancis
2016 Grant Recipient
Maureen LaFrancis, Special Education Teacher at the Enfield Transitional Learning Academy, Enfield, CT. Ms. LaFrancis used the grant funds to purchase a music listening program to be used with Autistic children to help improve their ability to learn, communicate and process information.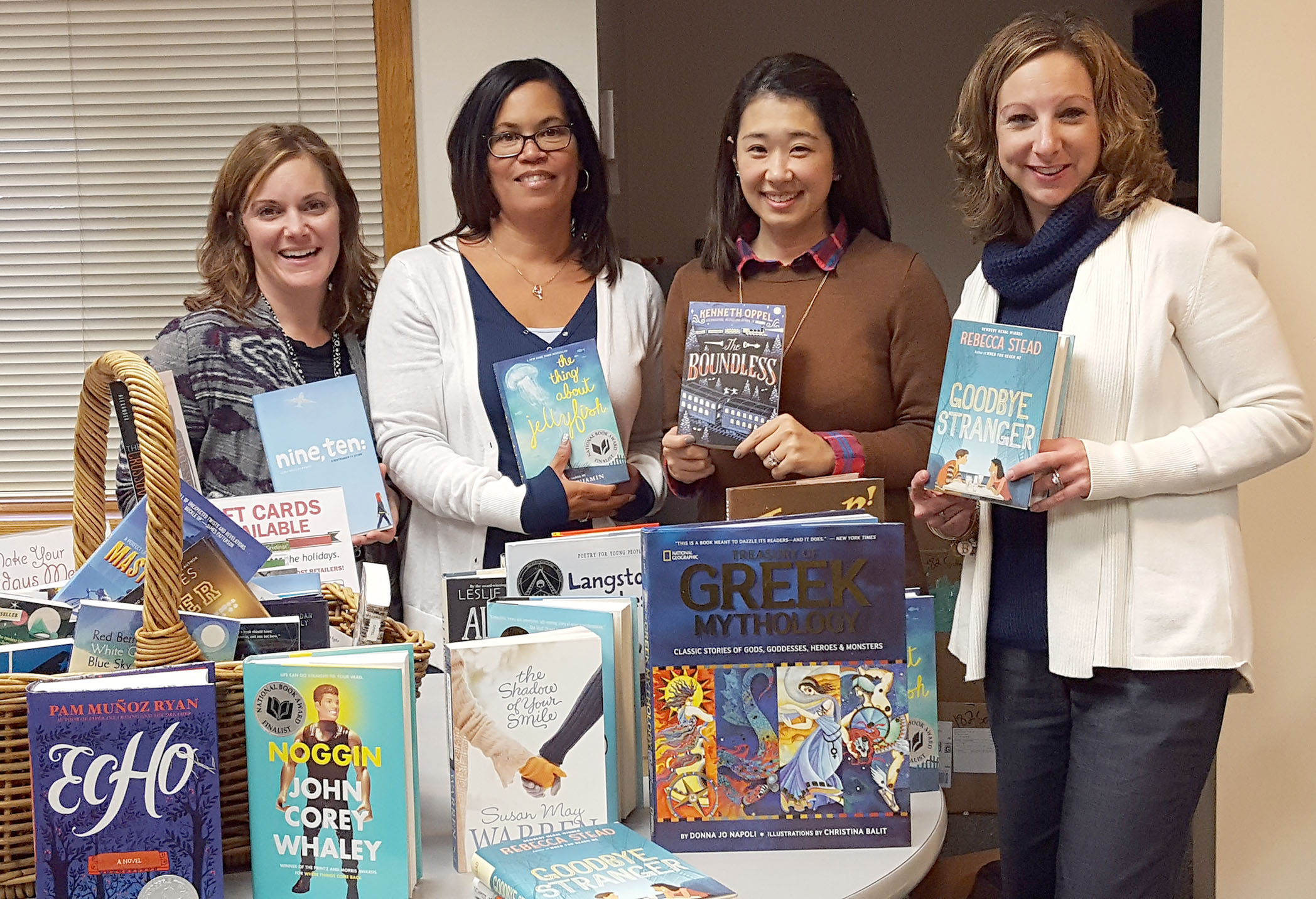 Sandra Zajac-Naylor, 2016 Grant Recipient
Also pictured left to right: Jen Prather, Intervention Teacher; Faith Gladden and Alicia Brennan, Reading Teachers.
Sandra Zajac-Naylor, Reading and Writing Intervention Teacher at Windsor Locks Middle School in Windsor Locks, CT. Ms. Zajac-Naylor used the grant funds to purchase novels and textbooks that the school library is lacking. Also purchased are books that have been recently published as well as multiple copies and replacements for worn out copies.
For more information about our Teacher Grant Award click here.
Go to main navigation