Congratulations to our 2012 Teacher Grant Recipients!
We are pleased to announce the recipients of our 2012 Teacher Grant Award. The credit union began this program this year in an effort to assist their members who are educators in funding equipment, supplies or training.

The recipients are: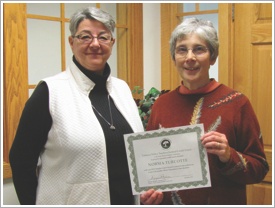 Norma Turcotte accepts her Teacher Grant Certificate from Myrijam Meserve, Manager/CEO, Tobacco Valley Teachers Federal Credit Union.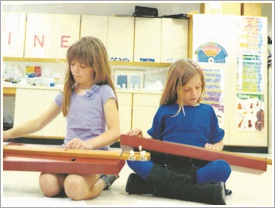 "Having begun the program of dulcimer playing, it is my hope that this opportunity for children to play will continue as part of their music study. Thank you for the opportunity to participate in your grant program."
Norma Turcotte, Music Teacher for the Enfield Public Schools. Mrs. Turcotte has taught Music in Enfield for 27 years and is currently the Co-director of the Inter-Elementary Chorus. She is a recipient of the Celebration of Excellence Award for the Enfield Street School Assembly Program, the George Perry Literacy Scholarship and was a member of the Higher Order Thinking Schools Program that integrated the arts into all subject areas. Mrs. Turcotte will utilize her grant funds to purchase Dulcimers, a stringed instrument, for her elementary students so that each child will have their own instrument to play.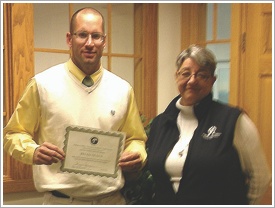 Brian Olsen accepts his Teacher Grant Certificate from Myrijam Meserve, Manager/CEO, Tobacco Valley Teachers Federal Credit Union.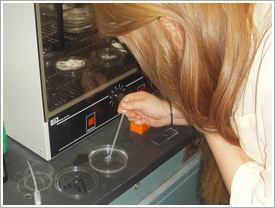 "I feel that performing advanced science labs, using modern laboratory techniques, will engage students and hopefully pique their interest towards a career in science."
Brian Olsen, Science Teacher at Enfield High School. Mr. Olsen has been teaching science at the high school for 12 years. He was chosen to participate in the 2011 United Technologies Corporation/National Science Teachers Association Summer Externship at Otis Elevator. He also participated in the 2012 Smith College Summer Internship for Teachers learning about Zebrafish Embryonic Development and designing labs to incorporate into the biology curriculum. This summer, Mr. Olsen will participate in the Smith College-New England Biolabs Molecular Biology Summer Workshop, which provides training in molecular and cellular biology. He will use his grant funds to purchase science equipment needed to perform a lab developed by his students to study the effects of alcohol on embryonic development (using zebrafish).
"With increasing restraints on budgets and funding for educators, we wanted to offer some assistance. Our program is open to our members who are educators in our field of membership. Two grants are awarded annually. It is our hope that this funding will add to the level of education that is offered to our area students." said Myrijam Meserve, Manager/CEO for the Tobacco Valley Teachers Federal Credit Union.
For more information about our Teacher Grant Award click here.
Go to main navigation